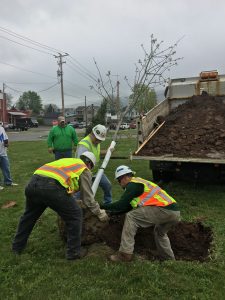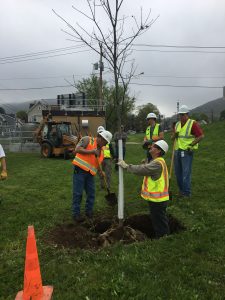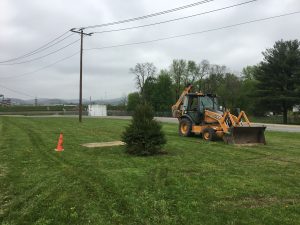 Arbor  Day Tree Planting PennDot donated Pin Oak and Spruce trees to the Borough for the area below the Market Street bridge along Main Street and West Second Avenue.  A big "Thank you" to PennDot and our PW Department.
---
2017 6TH ANNUAL DOGGONE CRAFT AND VENDOR FAIR:
Saturday May 20st 9:00 a.m. to 3:00 p.m. at the Williamsport Park Complex K9 skills demonstrations, DJ, Chinese Auction, FUN, FOOD, over 70 vendors WOOF WOOF. Hosted by The Friends of Paws Park Half of all proceeds raised go to the South Williamsport Police K9 Unit.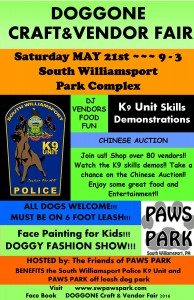 ---
2017 ANNUAL 9/11 MEMORIAL COALITION RIDE:
September 11, 2017 Join us along Hastings Street and West Southern Avenue as we salute the riders in memory of the 911 Attacks. For more information or to participate in the ride please visit our website here.
---
2017 ANNUAL MUMMERS DAY PARADE:
October 21st, 2017 Mummers Parade Any questions should be directed to Dorie Rankinen at (570) 772-2423.      
---
2017 VETERANS PARADE to be held on November 11th, 2017. More news to follow