ARBOR DAY TREE PLANTING:
Arbor Day Tree Planting; PP&L and PennLine partnered in donating Pin Oak and Spruce trees to the Borough for the area below the Market Street bridge along Main Street and West Second Avenue.  A big "Thank you" to PP&L Electric Utilities, PennLine and our PW Department.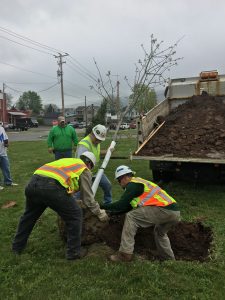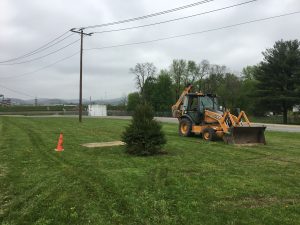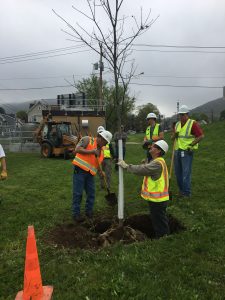 ---
---
PAWS PARK DOGGONE CRAFT FAIR
SATURDAY, MAY 19TH, 2018
CRAFT VENDORS, FOOD TRUCKS, K9 DEMONSTRATION
STEP BIKE RODEO
SATURDAY, AUGUST 11TH
AT THE SW PARK COMPLEX ON EAST CENTRAL AVENUE & CHARLES STREET
PARTY IN THE PARK
SPONSORED BY THE SW PARK IMPROVEMENT ASSOCIATION
TO BE HELD SATURDAY, AUGUST 11TH
10:00 A.M. – 3:00 P.M.
AT THE SW PARK COMPLEX
FOOD TRUCKS, CRAFT VENDORS, RAFFLES, BOUNCE HOUSE
GRAND OPENING & DEDICATION OF OUR NEW TENNIS COURTS AT 11:30 A.M.
2018 ANNUAL 9/11 MEMORIAL COALITION RIDE:
September 11, 2018 Join us along Hastings Street and West Southern Avenue as we salute the riders in memory
of the 911 Attacks. For more information or to participate in the ride please visit our website here.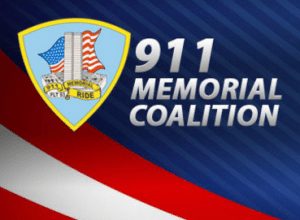 ---
2018 ANNUAL MUMMERS DAY PARADE:
October 20th, 2018  Mummers Parade Any questions should be directed to Dorie Rankinen at (570) 772-2423.
---
---