---
---
SOUTH WILLIAMSPORT, PENNSYLVANIA RESIDENTS ENCOURAGED TO ATTEND COMMUNITY PLANNING MEETING FOR VIA-TV'S "OUR TOWN: SOUTH WILLIAMSPORT" PROGRAM
VOLUNTEERS,VIDEOGRAPHERS/STORYTELLERS NEEDED.
MARCH 14TH AT 6:30 PM AT THE SOUTH WILLIAMSPORT FIRE DEPARTMENT LOCATED AT 573 HASTINGS STREET, SOUTH WILLIAMSPORT, PA
PAWS PARK DOGGONE CRAFT FAIR
SATURDAY, MAY 18TH, 2019
9:00 a.m. – 3 p.m. AT THE SOUTH WILLIAMSPORT COMMUNITY PARK
CRAFT VENDORS, FOOD TRUCKS, K9 DEMONSTRATIONS
2019 ANNUAL 9/11 MEMORIAL COALITION RIDE:
September 11, 2019 Join us along Hastings Street and West Southern Avenue as we salute the riders in memory
of the 911 Attacks. For more information or to participate in the ride please visit our website here.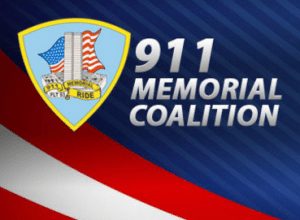 ---
2019 ANNUAL MUMMERS DAY PARADE:
October 19th, 2019  Mummers Parade Any questions should be directed to Dorie Rankinen at (570) 772-2423.
---
---